THE VIDEO COULD NOW BE DOWNLOADED HERE!!!
What's happening everyone, Webmasta' Drtyrock herre, and this site is here to bring you guys what's the new 'happenings'. Ever since that day when the Pop N' Fresh Rollin Greeks premiered their first video, the smash hit, "How the Greeks Roll", I've been gettin non stop request for the song and video. And so I decided the easiest way the fans can access the 'goodies' was through the internet. 'Who am I' you ask, well I'm part of the posse 'Rollin Greeks', james, aka Drtyrock. So Welcome to the site, and I hope you enjoy it, thanks for the support guys!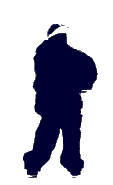 Look for a concert playing near you!
July 3 Ionia County Fairgrounds Grand Rapids, MI
July 4 Verizon Wireless Music Center Indianapolis, IN
July 6 Target Center Minneapolis, MN
July 8 Sandstone Amphitheatre Kansas City, MO
July 9 Riverport Amphitheatre St. Louis, MO
July 11 Marcus Amphitheatre Milwaukee, WI
July 12 New World Music Theatre Chicago, IL
July 13 Polaris Amphitheatre Columbus, OH
July 16 Riverbend Music Center Cincinnati, OH
July 18 DTE Energy Music Theatre Detroit, MI
July 19 Post-Gazette Pavilion Pittsburgh, PA
July 20 Blossom Music Center Cleveland, OH
July 23 PNC Bank Arts Center Holmdel, NJ
July 25 Great Woods Amphitheatre Boston, MA
July 27 E-Centre Philadelphia, PA
July 30 GTE Amphitheatre Virginia Beach, VA
August 1 Nissan Pavilion Washington, DC
August 2 ALLTEL Pavilion Raleigh, NC
August 3 Hi Fi Buys Amphitheatre Atlanta, GA
August 5 MARS Music Amphitheatre W. Palm Beach, FL
August 8 Smirnoff Music Centre Dallas, TX
August 9 Verizon Wireless Amphitheatre San Antonio, TX
August 10 Cynthia W Mitchell Pavilion Houston, TX
August 13 Fiddlers Green Amphitheatre Denver, CO
August 15 Cricket Pavilion Phoenix, AZ
August 16 Glen Helen Los Angeles, CA
August 17 Coors Amphitheatre San Diego, CA
August 19 Shoreline Amphitheatre San Francisco, CA
August 21 USANA Amphitheatre Salt Lake City, UT
August 23 White River Amphitheatre Seattle, WA
August 27 Hershey Stadium Hershey, PA
August 28 Randall's Island New York, NY
August 30 Vernon Down's Raceway Syracuse, NY